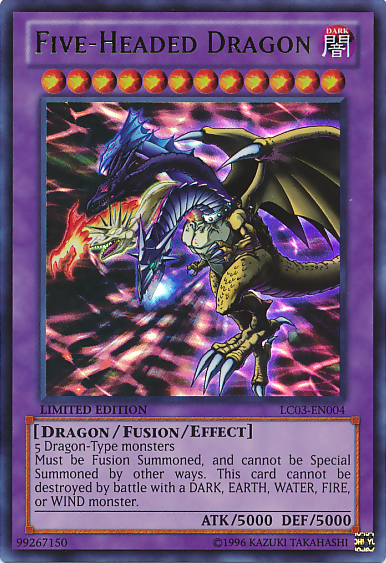 In episode 45, this monster was known as the Mythic Dragon and was under the control of the Big Five. This monster was supposed to be summoned after Seto.
Five - Headed Dragon, known as Five God Dragon in the Japanese version, F.G.D. in In Yu-Gi-Oh! GX, F.G.D appeared in the episode 160, "Fusing Souls!.
ithistory.info: Yu-Gi-Oh! - Five - Headed Dragon - Legendary Collection 3: Yugi's World - Limited Edition - Ultra Rare: Toys & Games.
Master Of Dragon Knight Summoning